IMPACT
Independence Missouri Program for the Academically and Creatively Talented (IMPACT) is an accelerated, instructional supplement for gifted students in first through fifth grade to facilitate growth and development and maximize their potential. The program is designed to introduce students to new areas of learning outside the scope of the regular classroom curriculum, developing skills in complex and creative thinking and supporting independent learners.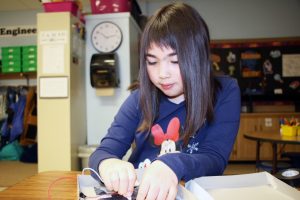 Screening & Testing Criteria
The IMPACT qualification process begins with a referral from a student's teacher, parent, principal or counselor. Referrals must be submitted by January of each school year. Parents must sign and return a nomination form along with permission to screen in order for their child to begin the screening process. Each referred student who participates in the screening process will receive a letter stating if they have scored high enough to participate in summer testing. IMPACT teachers host a parent meeting prior to summer testing. Students must meet state guidelines and will be required to qualify on an IQ test and creativity test. After testing, scores will be sent home along with a letter informing parents if their child has qualified for IMPACT.
IMPACT Curriculum
IMPACT curriculum is meant to be more challenging than grade level lessons. An emphasis on project-based learning, hands-on activities, choice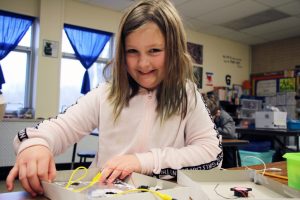 menus, technology, problem-solving, study skills and critical thinking make the learning environment different than the average classroom.
In addition to IMPACT core classes, two electives are offered each semester. Students choose the class that they find most interesting. Past electives options include performing arts, leadership, Egyptian studies, Spanish, solar system and Makerspace.
Resources:
Bright vs. Gifted
National Gifted Standards
Gifted Association of Missouri
You can learn more about our team and our program at https://sites.google.com/isdschools.org/isd-gifted-program/home.