Leadership Team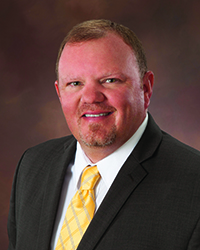 Deputy Superintendent
Deputy Superintendent Lance Stout is proud to be a member of the ISD team and truly enjoys coming to work every day. He became deputy superintendent in Independence in 2013, but brought with him a wealth of educational experience. Dr. Stout spent 21 years in the Liberal School District- he taught science and later became a principal, deputy superintendent and superintendent. In the ISD, he works closely with a variety of departments including transportation, nutrition services, technology and athletics. He and his wife Jill have three sons. Dr. Stout enjoys spending time with his family, camping and riding his motorcycle.  He also appreciates working with the wonderful people in the ISD and is proud to be part of the team.
---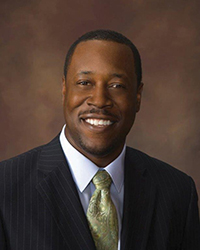 Deputy Superintendent
Deputy Superintendent Dred Scott has been with the Independence School District since 2008.  He oversees the district's early education programs, works closely with assistant superintendents and provides direction in curriculum instruction and assessment.  Dr. Scott came to the ISD from Raytown, where he served the school district for 12 years as an elementary school teacher and principal before becoming the Executive Director of Support Services. He is an avid historian and has a lifelong love for education. Dr. Scott and his family live in Independence.
---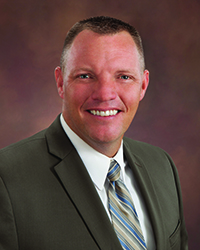 Assistant Superintendent for Secondary Education
Dr. Brad MacLaughlin loves the innovative approach to education fostered in the ISD. That's why he is instrumental in implementing the cutting edge Academies of ISD program. He also oversees instructional and educational activities in the district's middle and high schools.  Before coming to the ISD in 2013, he spent 14 years in the Lexington (Mo.) School District. Dr. MacLaughlin served as superintendent for four years in Lexington. He earned his bachelor's degree at Truman State, his master's at UCM and his doctorate at William Woods University. MacLaughlin and his wife have three children that attend ISD schools.  He is glad to be what he calls 'a small part' of a great team and looks forward to helping shape the future of the ISD.
---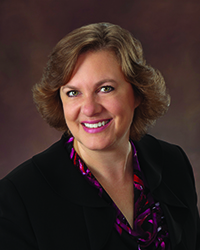 Assistant Superintendent for Elementary Education
For more than 25 years, Dr. Janet Richards has been instrumental in instructing students throughout the ISD.  As assistant superintendent for elementary education, she oversees instruction in the district's 19 elementary schools and coordinates the district's character education program. She began her career in the ISD as a paraprofessional, taught at Luff Elementary and Pioneer Ridge and later became an instructional coach.  She was the principal at Spring Branch Elementary for nine years and principal at Bridger Middle School before becoming assistant superintendent in 2015. Richards grew up in Independence, attended ISD schools and graduated from William Chrisman.  She earned education degrees from UMKC and Lesley University in Cambridge, Mass. and her doctorate from St. Louis University. Richards believes building a strong educational foundation in elementary school is the key to academic achievement.  She says she enjoys serving the community she proudly calls "home."
---
Assistant Superintendent – K-12 Curriculum, Instruction, and Professional Development
Dr. Savidge came to the ISD in 2002, serving as principal at Pioneer Ridge Middle School for seven years before becoming assistant superintendent.  Prior to her arrival in Independence, she taught history, economics and senior seminar for 15 years in the Blue Springs School District. She graduated from the University of Missouri, earned her master's degree in curriculum and instruction from Webster University, her educational specialist degree in urban leadership from the University of Missouri-Kansas City and her doctorate in educational leadership and policy analysis from the University of Missouri. Dr. Savidge is very active in the Independence community and regularly attends ISD extracurricular events.
---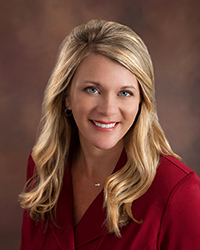 Director of Human Resources
Dr. Grant has a long history of serving the Independence School District, having joined the ISD in 1997 as an elementary teacher. Dr. Grant taught at Glendale Elementary for six years and later served as principal at Randall Elementary for six years. She has also served as a Mentor Teacher for the Independence School District through the University of Missouri Columbia's Fellowship Program. Dr. Grant became Director of Human Resources for the Independence School District in 2012. After graduating from Truman High School, Dr. Grant attended Missouri Southern State University and Rockhurst University where she graduated with a degree in Elementary Education. She earned her master's degree from Webster University in curriculum and instruction, her educational specialist degree in school superintendency from William Woods University, and her doctorate in educational leadership and policy analysis from the University of Missouri, Columbia. Dr. Grant is honored to be part of a school district that is focused on providing the best educational experience for all.
---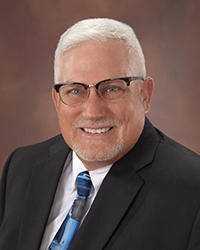 Director of Human Resources
Dean Katt has been in education for more than 30 years. He served as a teacher and a high school principal before becoming superintendent in Scott City, Ottawa and Hays, Kansas.
"It was very apparent from the first time I visited the Independence School District that the focus was on students and providing them with educational opportunities assuring their success," Katt said. "The feeling of family in the ISD was obvious. It's evident the district values its employees and has high expectations of them."
Katt's wife Ronda is a retired elementary school teacher and the two have three grown children and four grandchildren. He earned his bachelor's and master's degree and his superintendent certification from Fort Hays State University and has long been an active member of several volunteer organizations.